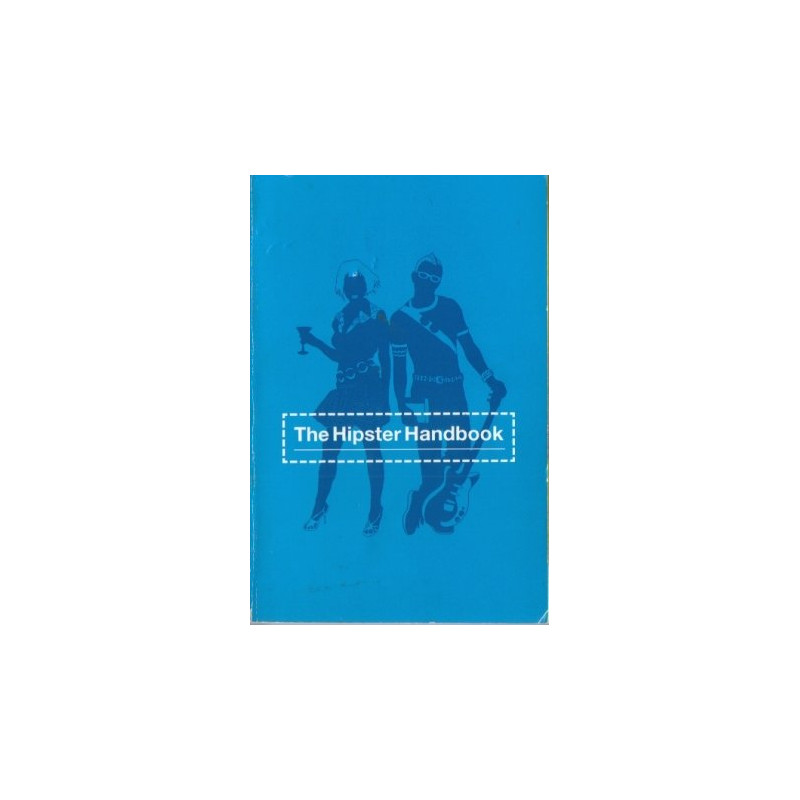  
The Hipster Handbook by Robert Lanham
Just as The Official Preppy Handbook exposed wearers of Lacoste polos and drinkers of Bloody Marys, Lanham's new book delves into the lives of those who deem themselves too cool for school - hipsters.

Delivery policy
Options presented upon check-out for 1-3 day delivery
Format: Trade paperback

Condition: vg-/good+ condition, minor shelf wear

Size: 5.25"x8.0"

Pages: 168pp, 2002 edition

hipster - \hip-stur (s)\ n. One who possesses tastes, social attitudes, and opinions deemed cool by the cool. (Note: it is no longer recommended that one use the term "cool"; a Hipster would instead say "deck.") The Hipster walks among the masses in daily life but is not a part of them and shuns or reduces to kitsch anything held dear by the mainstream. A Hipster ideally possesses no more than 2% body fat.