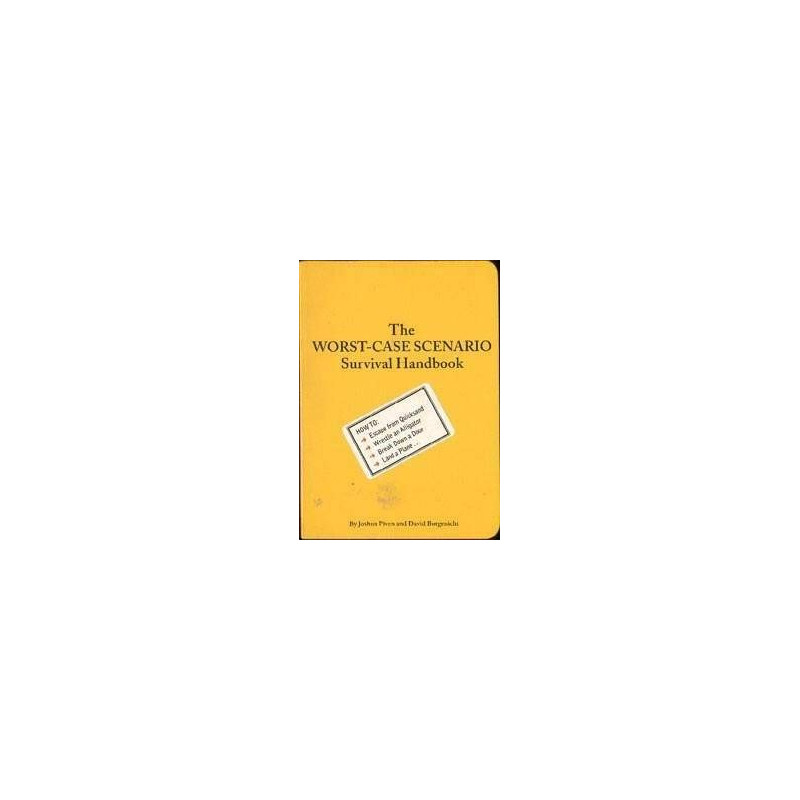  
The Worst-Case Scenario Survival Handbook
The indispensable, indestructible guide for surviving life's sudden turns for the worse.

Delivery policy
Options presented upon check-out for 1-3 day delivery
Format: Trade paperback

Condition: vg- condition, minor shelf/storage wear

Size: 5.0"x7.0"

Pages: 176pp, 1999 edition

Survival experts provide illustrated, step-by-step instructions on what you need to know FAST:How to fend off a shark, how to take a punch,how to deliver a baby in a cab, how to survive a poisonous snake attack, how to jump from a moving car, how to identify a bomb, how to escape from killer bees, how to survive if your parachute fails to open, how to wrestle an alligator, how to breakdown a door and a dozen others. By Joshua Piven and David Borgenicht.