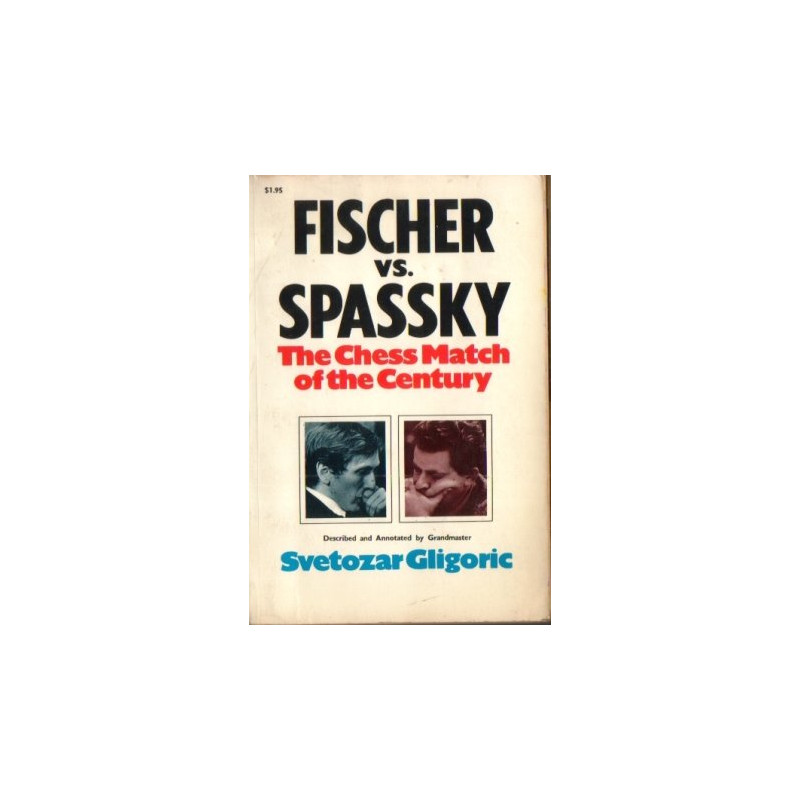  
Fischer vs. Spassky: The Chess Match of the Century
Described and Annotated by Grandmaster Svetozar Gligoric.

Delivery policy
Options presented upon check-out for 1-3 day delivery
Format: Trade paperback, considered a hard-to-find for chess enthusiasts
Condition: good+ condition, minor shelf wear, light aging and some browning

Size: 5.25"x8.0"

Pages: 128pp, 1972 edition

Fischer, the American boy wonder, U.S. Champion at 14, grandmaster at 15, challenges twenty-five years of Russian supremacy. Spassky, the grandmaster from Leningrad, fights to defend the honor of a nation of four million chess fanatics. Introvert vs. extrovert. West vs. East. The stakes standing at $250,000.

Svetozar Gligoric was there. The Yugoslav grandmaster - who has played both contestants and beaten Fischer more than once- watched this battle of intellect and will. Here he gives a penetrating, blow by blow account of this unique contest.