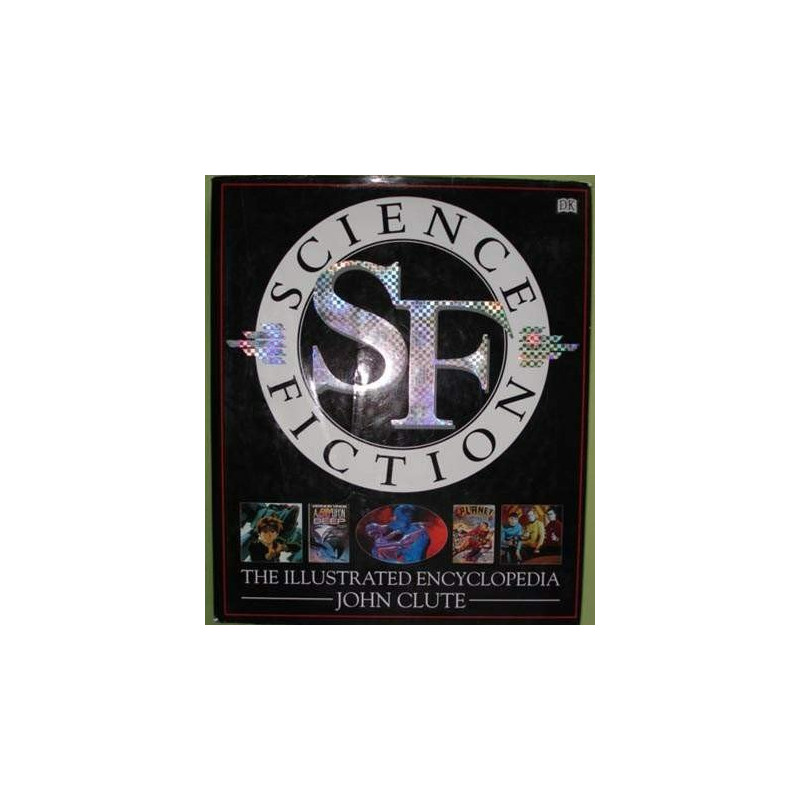  
Science Fiction: The Illustrated Encyclopedia (Hardbound)
Hardbound. Authoritative, decade-by-decade overviews of every aspect of Science Fiction, from books to comics, films to television.

Delivery policy
Options presented upon check-out for 1-3 day delivery
Format: Hardbound

Condition: vg- condition, minor shelf wear (corner bumps)

Size: 10.0"x12.0"

Pages: 312pp, 1995 edition, Dorling Kindersley (DK) Book

Status: Out-of-Print

"...one of the best and most comprehensive books ever done on the subject..."- Arthur Clarke, author of 2001: A Space Odyssey

Authoritative, decade-by-decade overviews of every aspect of Science Fiction, from books to comics, films to television.

Major illustrated section of more than 100 internationally acclaimed Science Fiction writers, ith complete bibliographies of their work.

Unique time charts covering the history of Science Fiction from its earliest roots in the 17th century to the present.

Systematic, comprehensive directories of Science Fiction films, from trips to the Moon in early silents to the technological wonders of today's movies, plus abstracts of television series from "Doctor Who" to "Star Trek"

==========

Clute, coauthor of the award-winning Encyclopedia of Science Fiction, has compiled a beautifully illustrated work on the same subject. Not alphabetically arranged, the book is divided into chapters that cover themes in science fiction, history, magazines, major authors, classic titles, graphic works, film, and television. It concludes with a glossary of terms and an index with page numbers in boldface type for main entries.

The intelligent use of illustrations in this work truly demonstrates the old maxim that a picture is worth a thousand words. Clute is very clever in selecting just the right images to illustrate his theme. For example, in the section titled "The 1900s: The Future of the City" are juxtaposed drawings of future cities as seen by H. G. Wells and Winsor McCay with views of New York City in ruins from John Ames Mitchell's The Last American. Clute includes photographs or sketches of authors, stills from movies and TV programs, and covers of magazines and books to show the depth and range of science fiction literature. He also makes effective use of chronology to show both the history of science fiction and contemporary world events that affected the writers. A brilliant illustration of this technique is the section on the years 1940-49, which recounts World War II with Pearl Harbor, atomic weapons, paper shortages, and such publications as The Gremlins and such movies as The Purple Monster Strikes and Superman.

The section on authors is one of the book's greatest strengths. Following a picture of the author, and his or her dates, nationality, other names, and key works, an essay characterizing the author's work is interspersed with book covers and a boxed bibliography giving date, title, and publisher, including his signature. For major authors such as Isaac Asimov, Robert Heinlein, and Arthur C. Clarke, the coverage is more than two pages. Newer authors such as David Brin and Connie Willis are given about half a page. Highly recommended.