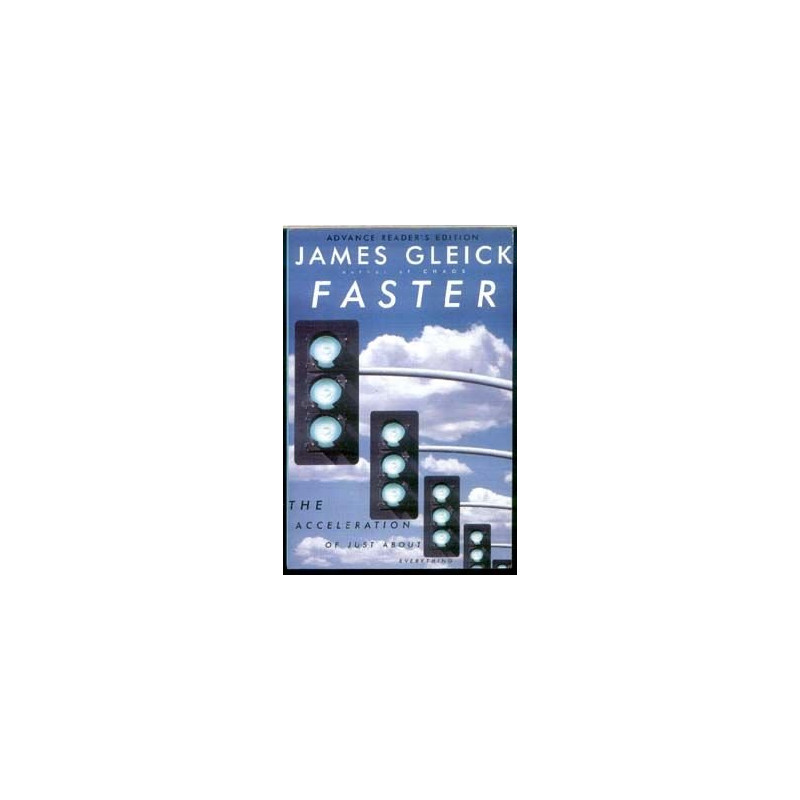  
Faster by James Gleick (Author of Chaos)
Faster: The Acceleration of Just About Everything by James Gleick. "Fascinating and disturbing, amusing and informative, Faster is an eclectic stew combining history, academic research, and anecdotes drawn from the popular media."- The Boston Globe

Delivery policy
Options presented upon check-out for 1-3 day delivery
NOTE: Image shown not actual cover. Actual item is the one with the yellow cover.

Format: Trade paperback

Condition: vg- condition, minor shelf wear

Size: 6.0"x9.0"

Pages: 256pp, 1999 edition

Society's in overdrive with no sign of braking. In elevators we maniacally smack the DOOR CLOSE button in the hope of saving a handful of seconds. Politicians average 8.2 seconds to answer a question. Top industries are hiring on the basis of quick wits. A buffet in Japan charges by the minute. And the most advanced cases of "hurry sickness" punch 88 seconds on the microwave instead of 90 because it's faster to tap the same digit twice. Yet for all the hustle, and all of technology's increasing speed, there still seems to be less and less time to spare. When did we begin the "slide down this long, strange slope of milliseconds," and when, if ever, will it come to a stop?