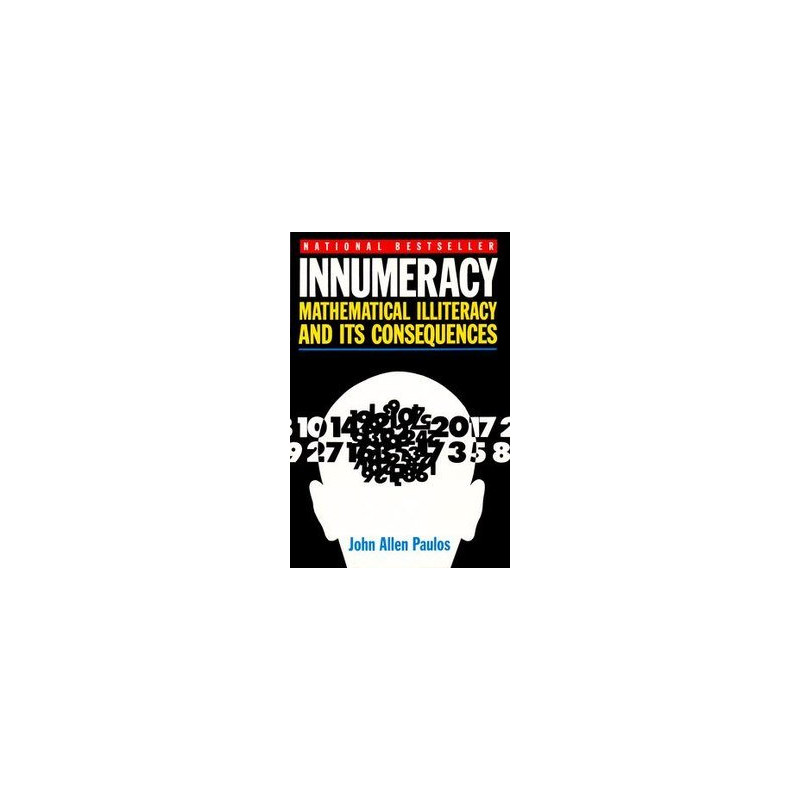  
Innumeracy: Mathematical Illiteracy and its Consequences by John Allen Paulos
Why do we know so little about mathematics? And what is the social cost of our innumeracy?

Delivery policy
Options presented upon check-out for 1-3 day delivery
Format: Trade paperback

Condition: vg-/good+ condition, minor shelf and aging wear, black pen name on first page by previous owner

Size: 5.25"x8.0"

Pages: 180pp, 1990 edition

Others: All defects if any are formulated into pricing. May or may not have previous store stickers. Items were inspected but may still miss writings/inscriptions.

In this brilliantly entertaining book, John Allen Paulos argues that our inability to deal rationally with very large numbers, or with the probabilities associated with them, results in misinformed governmental policies, confused personal decisions, and an increased susceptibility to pseudo-sciences of all kinds. Innumeracy lets us know what we're missing- and how we can do something about it.