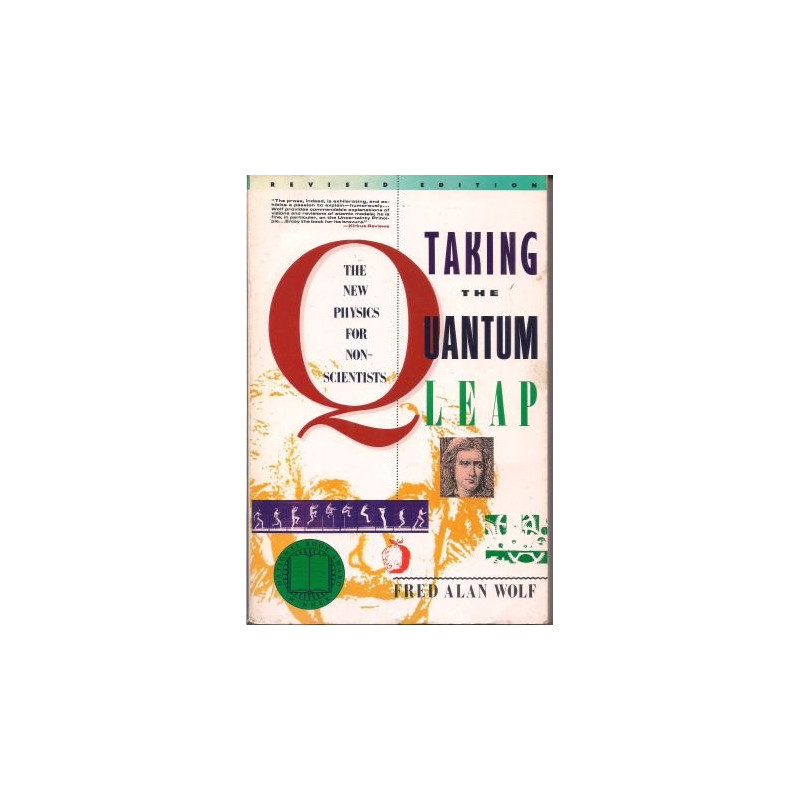  
Taking the Quantum Leap by Fred Alan Wolf
The new physics for non-scientists.

Delivery policy
Options presented upon check-out for 1-3 day delivery
Format: Trade paperback

Condition: vg- condition, minor shelf/aging wear

Size: 6.0"x9.0"

Pages: 292p, 1989 edition

Others: All defects if any are formulated into pricing. May or may not have previous store stickers. Items were inspected but may still miss writings/inscriptions.

This book entertainingly traces the history of physics from the observations of the earlyGreeks through the discoveries of Galileo and Newton to the dazzling theories of such scientists as Planck, Einstein, Bohr, and Bohm. This humanized view of science opens up the mind-stretching visions of how quantum mechanics, God, human thought, and will are related, and provides profound implications for our understanding of the nature of reality and our relationship to the cosmos.