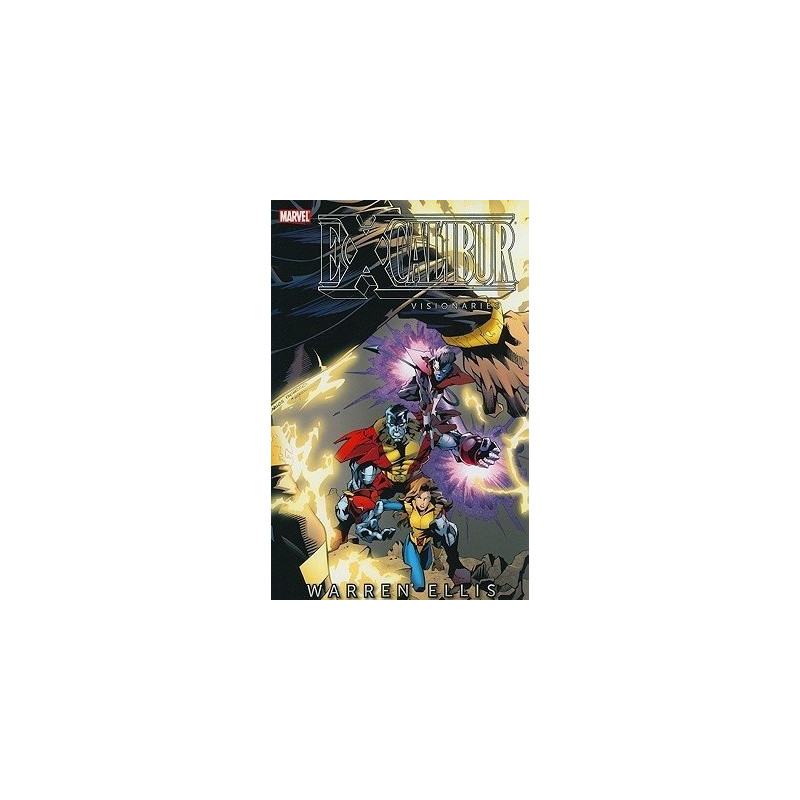  
Excalibur: Visionaries Vol. 2 by Warren Ellis (Comics TPB)
Born in whimsy though it was, the British mutant team had its share of dark days - never more so than under the horrific hands of Warren Ellis!

Delivery policy
Options presented upon check-out for 1-3 day delivery
Comics Trade Paperback, very good condition. Unread overstock copy.

Nightcrawler! Shadowcat! Captain Britain! And the return of the Phoenix! As our heroes team with Captain America, Iron Man and Black Panther to save Wakanda, Phoenix battles Galactus in space! And back in England, the government is trying to take control of the nation's super heroes, but it's not going well.

Collecting Excalibur #91-95, X-Man #12 and Starjammers #1-4.