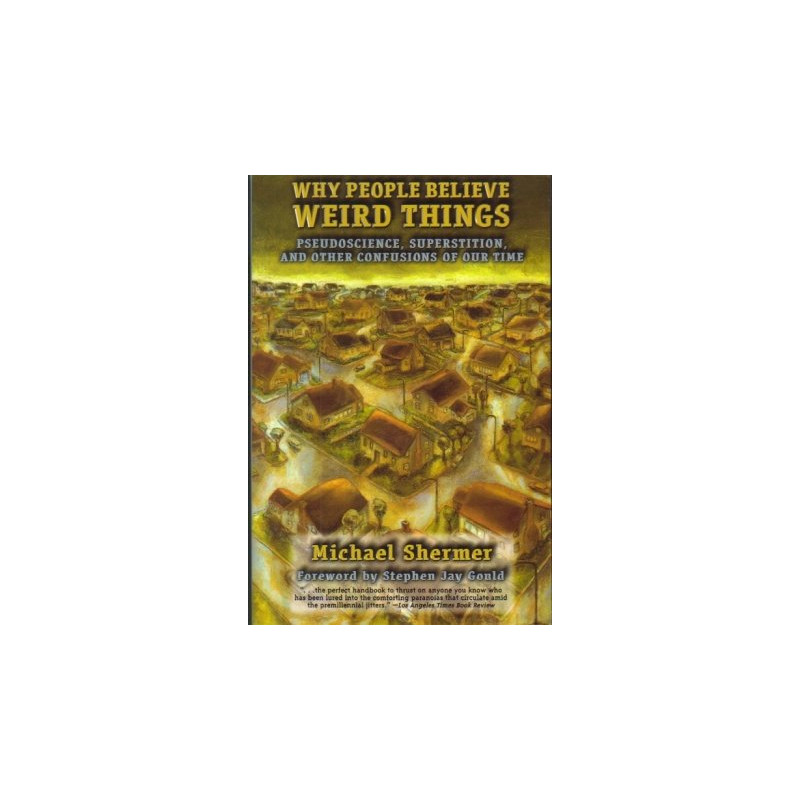  
Why People Believe Weird Things by Michael Shermer
Pseudoscience, Superstition, and Other Confusions of our Time. Foreword by Stephen Jay Gould.

Delivery policy
Options presented upon check-out for 1-3 day delivery
Format: Trade Paperback

Condition: vg- condition, minor shelf wear

Size: 6.0"x9.0"

Pages: 306pp, 1997 edition

Others: All defects if any are formulated into pricing.

In this age of supposed scientific enlightenment, many people still believe in mind reading, past-life regression theory, New Age hokum, and alien abduction. A no-holds-barred assault on popular superstitions and prejudices, Why People Believe Weird Things debunks these nonsensical claims and explores the very human reasons people find otherworldly phenomena, conspiracy theories, and cults so appealing.

Shermer, science historian and true crusader, also reveals the more dangerous side of such illogical thinking, including Holocaust denial, the recovered-memory movement, the satanic ritual abuse scare, and other modern crazes. Why People Believe Strange Things is an eye-opening resource for the most gullible among us and those who want to protect them.