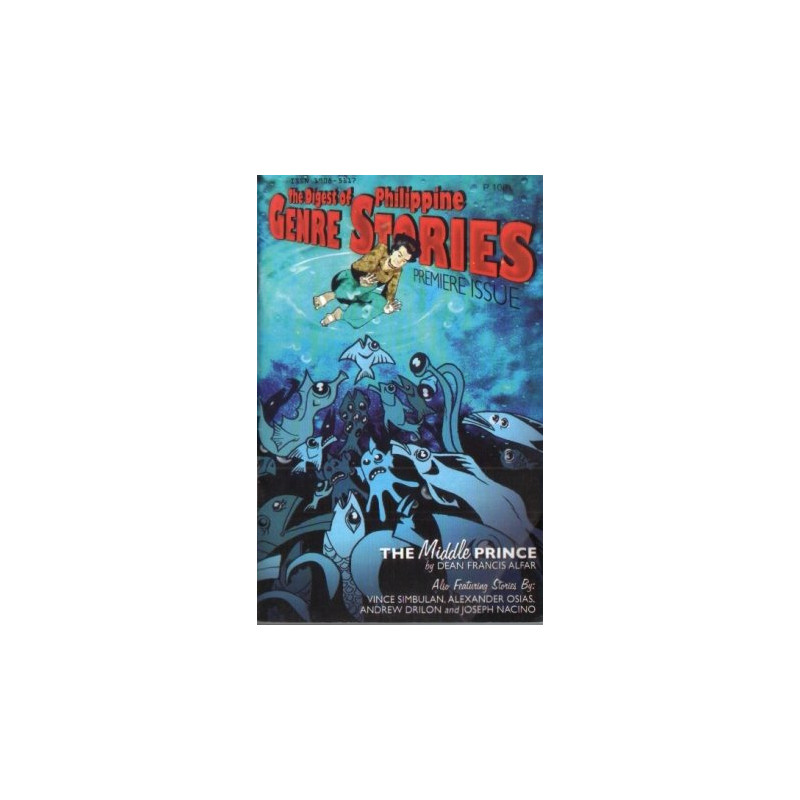  
The Digest of Philippine Genre Stories: Volume 1, Issue 1 (Premiere)
Cover artwork by: Andre Medina. Cover concept by: Jenny Penas.

Delivery policy
Options presented upon check-out for 1-3 day delivery
Format: Magazine-type

Condition: brand new, direct from publisher (may have price sticker tag)

Size: 5.0"x8.25"

Pages: 72pp, 2006 edition

The Middle Prince, by Dean Francis Alfar
Wail Of The Sun, by Vince Simbulan
Thriller, by Andrew Drilon
Insomnia, by Joseph Nacino
Inhuman, by Alexander Marcos Osias

The Digest Of Philippine Genre Stories, or PGS for short, is a publication which features genre short-fiction by Pinoys. "Genre" means that the stories in PGS can be classified under crime, mystery, fantasy, science fiction, horror, and everything in between. It's an indie-publication which contains between 5 to 6 genre tales each issue.
Customers who bought this product also bought: