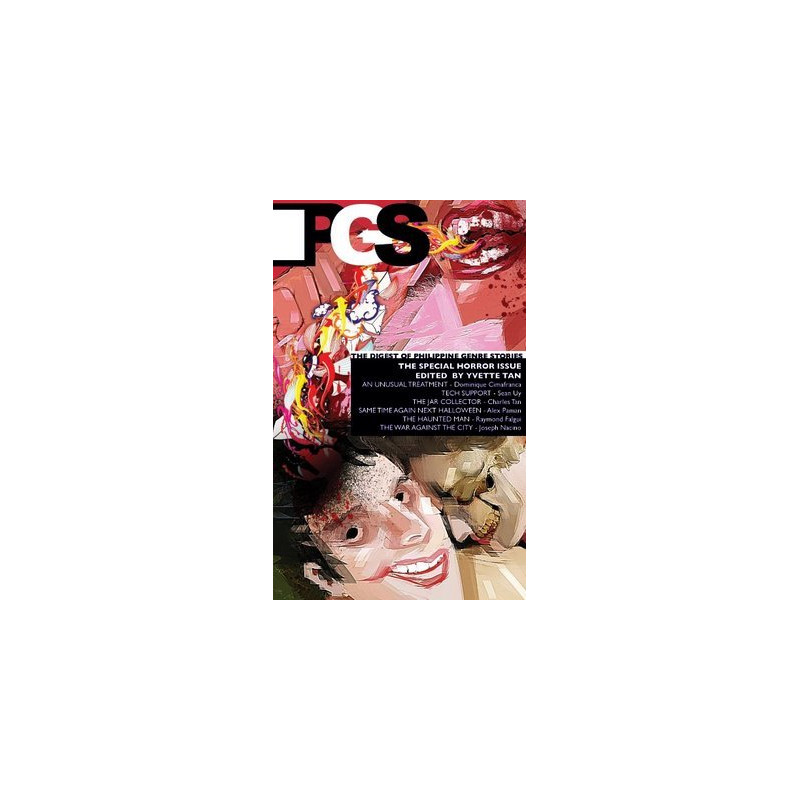  
The Digest of Philippine Genre Stories: Special Horror Issue
Guest-edited by Yvette Tan. Cover art by Nelz Yumul.

Delivery policy
Options presented upon check-out for 1-3 day delivery
Format: Magazine-type

Condition: brand new, direct from publisher

Size: 5.0"x8.25"

Pages: 74pp, 2007 edition

An Unusual Treatment by Dominique Cimafranca
Same Time Again Next Halloween by Alex Paman
Tech Support by Sean Uy
The Haunted Man by Raymond G. Falgui
The Jar Collector by Charles Tan
The War Against The City by Joseph Nacino

The Digest Of Philippine Genre Stories, or PGS for short, is a publication which features genre short-fiction by Pinoys. "Genre" means that the stories in PGS can be classified under crime, mystery, fantasy, science fiction, horror, and everything in between. It's an indie-publication which contains between 5 to 6 genre tales each issue.
Customers who bought this product also bought: