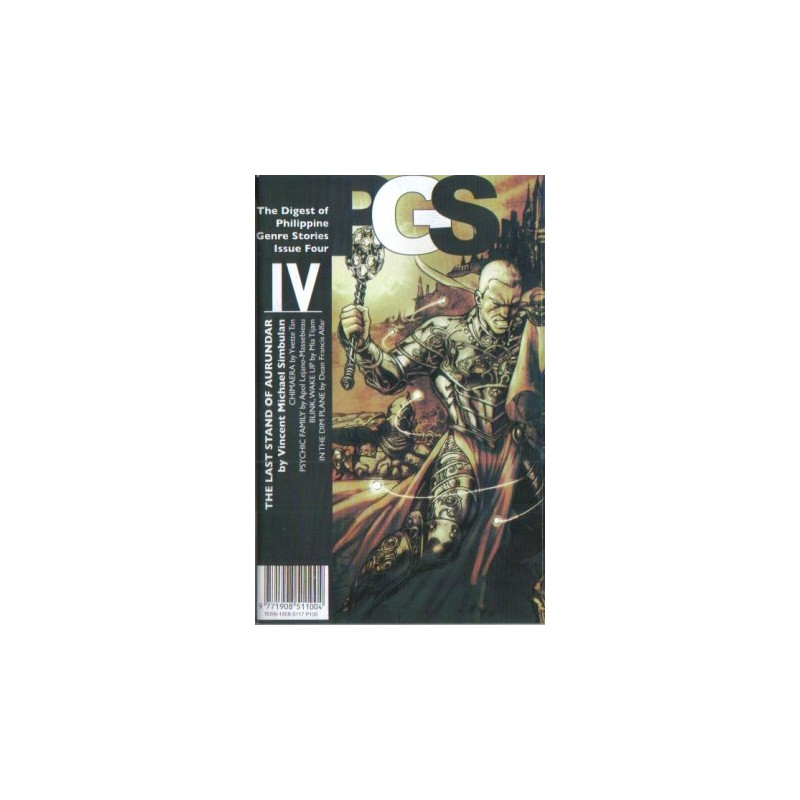  
The Digest of Philippine Genre Stories: Volume 1, Issue 4
Cover art spread by Lan Medina.

Delivery policy
Options presented upon check-out for 1-3 day delivery
Format: Magazine-type

Condition: brand new, direct from publisher

Size: 5.0"x8.25"

Pages: 68pp, 2008 edition

The Last Stand Of Aurundar, by Vin Simbulan
Psychic Family, by Apol Lejano-Massebieau
Chimaera, by Yvette Tan
Blink, Wake Up, by Mia Tijam
In The Dim Plane, by Dean Francis Alfar

The Digest Of Philippine Genre Stories, or PGS for short, is a publication which features genre short-fiction by Pinoys. "Genre" means that the stories in PGS can be classified under crime, mystery, fantasy, science fiction, horror, and everything in between. It's an indie-publication which contains between 5 to 6 genre tales each issue.
Customers who bought this product also bought: