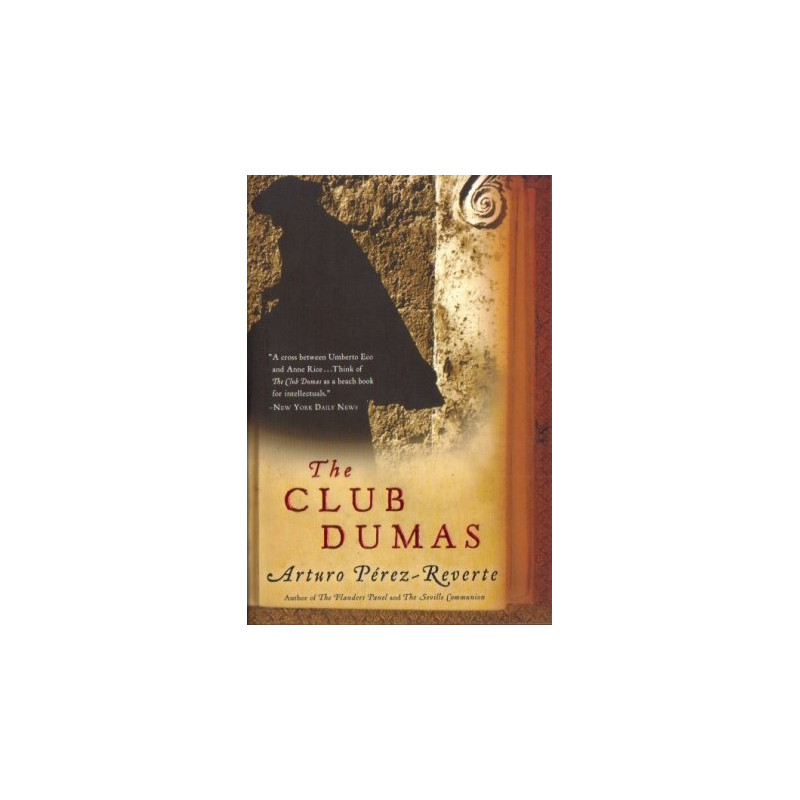  
The Club Dumas by Arturo Perez-Reverte
Part mystery, part puzzle, part witty inter-textual games, The Club Dumas is a wholly original intellectual thriller by the internationally bestselling author of The Flanders Panel.

Delivery policy
Options presented upon check-out for 1-3 day delivery
Format: Trade paperback

Condition: vg- condition, minor shelf wear, previous store price tag upper right corner

Size: 5.25"x8.0"

Pages: 362pp, 2006 edition

Lucas Corso, middle-aged, tired, and cynical, is a book detective, a mercenary hired to hunt down rare editions for wealthy and unscrupulous clients. When a well-known bibliophile is found hanged, leaving behind part of the original manuscript of Alexandre Dumas's The Three Musketeers, Corso is brought in to authenticate the fragment. The task seems straightforward, but the unsuspecting Corso is soon drawn in to a swirling plot involving devil worship, occult practices, and swashbuckling derring-do among a cast of characters bearing a suspicious resemblance to those of Dumas's masterpiece. Aided by a mysterious beauty named for a Conan Doyle heroine, Corso travels from Madrid to Toledo to Paris in pursuit of a sinister and seemingly omniscient killer.