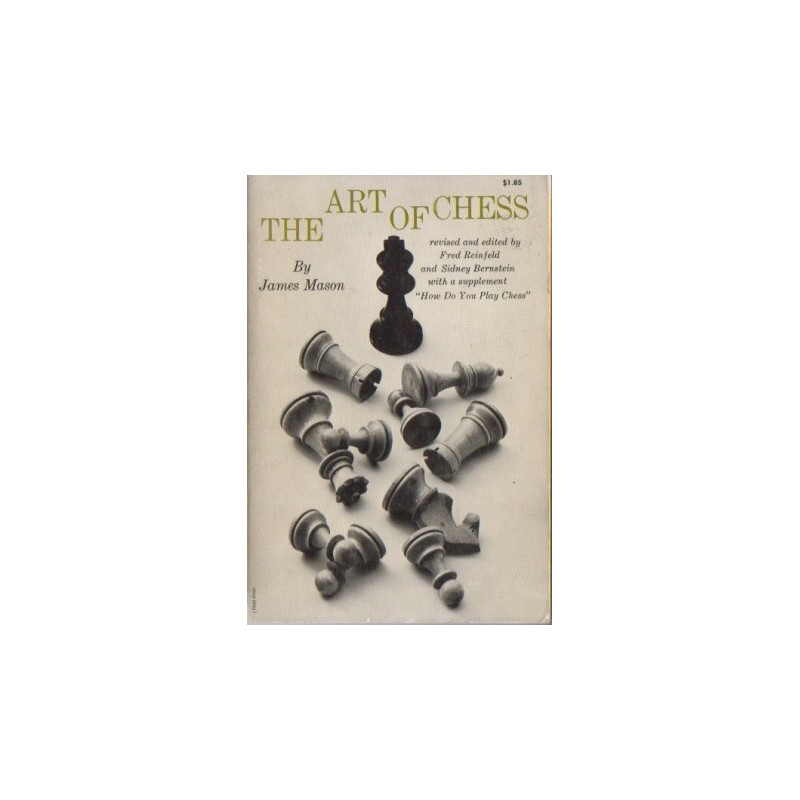  
The Art of Chess by James Mason
Hard-to-find. Revised and edited by Fred Reinfeld and Sidney Bernstein with a supplement "How Do You Play Chess"

Delivery policy
Options presented upon check-out for 1-3 day delivery
Format: Trade paperback

Condition: vg- condition, minor shelf wear, impressive for a 50 year old book

Size: 5.25"x8.0"

Pages: 390pp, 1958 edition, Dover Edition (no discoloration on pages)

This is a complete unabridged reprinting of the latest revised edition of the most famous general study of chess ever written. First prepared by an early 20th century master, it was designed to teach the beginner and intermediate player just about everything he needed to know about openings, middle game, and end game. It has never been superseded as the most practical and easily followed book of its sort. It is unusual in presenting both ideas and actual moves in the most easily assimilated form.

Revised and brought up to date by Fred Reinfeld and Sidney Bernstein, this book will explaina nd make easy for you more than 90 different openings, ranging from the classical Ruy Lopez up to the work of Alekhine, Reti, Nimzovich and others. Combinations are analyzed and presented to you so clearly (yet without sacrificing depth) that you will soon find yourself seeing moves ahead more clearly than you did before.

Illustrated with 448 diagrams. Situations and game drawn from master play. 1947 Reinfeld-Bernstein text.